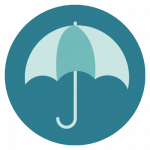 All tenants are required to have valid renter's insurance throughout their tenancy for their own contents and liability.
Good To Know:

1404 Patricia Blvd built in 2021
Construction: Frame (Wood)
Type of siding: Fibre cement
# of units: 205
Type: Primary Residence
Occupancy: Apartment
Heating: Electric (PTACs in suites; boiler/forced air for common areas)
Roof Type: Flat (SBS torch on membrane)
Plumbing Type: Copper for water service (C-PVC, PP-R and PEX for interior)
Electrical Information (# of amps, type of wiring): NMD 90 (#12 – common areas, #14 – suites) and AC90 copper cabling; 60A for suites, 2000A for building
Approximate square footage of one unit: ~300 SF
Firehall within: 1.5km
Insurance Providers
You can get your renter's insurance through any insurance provider however, we recommend Duuo Insurance for a quick online sign-up or Western Financial Group for a local option.
Rider
If you have a parent with home insurance in Canada, you can most likely be added as a rider if you are attending university or college. Once you have confirmed coverage, upload a copy of the agreement OR a letter from the provider noting that you are covered so we can update your tenant file.
Submit your Proof of Renter's Insurance